Pecos League Re-Alignment Las Vegas South/Taos North
---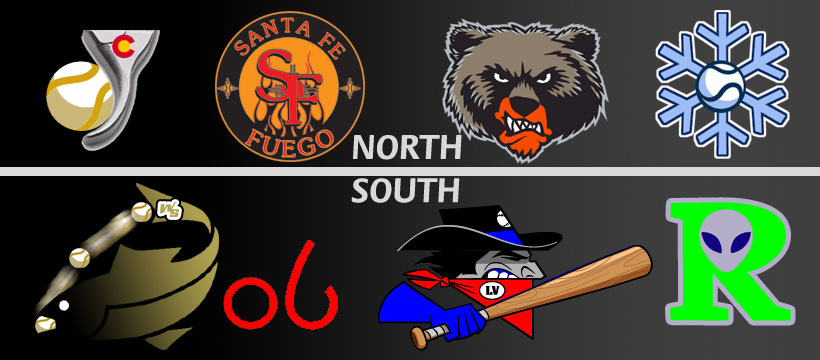 8/21/2013- With the installation of lights in Taos the Pecos League is faced with realignment. The Las Vegas Train Robbers will move into the Southern Divison and the Taos Blizzard will move into the Northern Division.

Taos is 90 miles to Raton and 117 miles to Trinidad. Taos is 262 miles to Roswell and 287 miles to Alamogordo. It is very difficult to travel through mountain ranges in and out of Taos.

Las Vegas is the central city located on I-25 very near highway 84. It is only 178 miles to Roswell and 217 miles to Alamogordo.

Moving Santa Fe into the South was considered but there are Pecos League rivals between Trinidad and Santa Fe. Santa Fe and Taos have been historical rivals for generations and that continued this year in the Pecos League.

For 2014 Teams are slated to play 48 games within the division and 22 games out of the division.
---
For more information visit Pecos League of Professional Baseball Clubs LLC. http://www.PecosLeague.com 575-680-2212