Pecos League Finals begin with Las Vegas Train Robbers at Roswell Invaders
---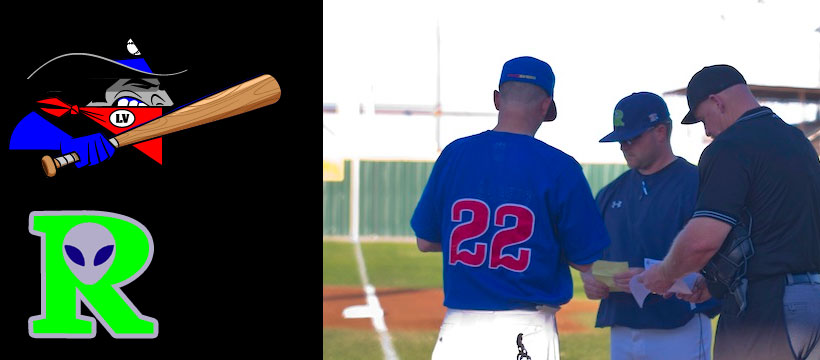 7/28/2013- The best of three Championship Series begins tonight in Roswell New Mexico between the Northern Division Champion Las Vegas Train Robbers and the Southern Division Champion Alpine Cowboys. The two teams opened the regular season with a five game series against each other. The games were tight games that were all decided by bullpen and all five games were won by Roswell.

In the Northern Division playoffs Gary Stauff and Randy Wells lead the Train Robbers offensively in their series against Trinidad. Each had three hit games and with Edison Alvarez and Atsushi Hebisawa on the mound for the Train Robbers that lead to an easy sweep of Trinidad. Now the Train Robbers will send Greg Fowler and Eddie Medina to the mound against the Invaders. The Train Robbers may have a better offense than the Invaders.

In the Southern Division playoffs Vinny Mejia and Dallas Burke carried the Invaders. Burke had several clutch hits including a bases clearing double in Game 1. Mejia homered twice in Game 2 and is the charge of the Invaders Lineup. Eric Lambe and Steve Sanguliano gave the Invaders quality starts and the bullpen combo of Ryan Rogers, Eric Berkowitz, Jacob Cook and Davis Henderson held down the tough Alpine Cowboys Club.

If the games come down to bullpen again Roswell has the advantage, Las Vegas will need to outscore the Invaders early.
---
For more information visit Pecos League of Professional Baseball Clubs LLC. http://www.PecosLeague.com 575-680-2212