Pecos League goes with Old Hickory for 2013
---
5/10/2013- The Raton Osos, Las Vegas Train Robbers, Santa Fe Fuego, and Las Vegas Train Robbers will use Old Hickory Bats exclusively for the 2013 season.

Established in 1999, Old Hickory Bat Company has steadily grown from a one car garage and a handful of local players, to over 6500 square feet of manufacturing and showroom space and hundreds of players at the highest level of competition throughout the world. Old Hickory Bat Companyís team consists of over 35 years of combined experience within both the wood bat manufacturing arena and on the professional playing field. Old Hickoryís combined knowledge and playing experience, give us the ability to produce some of the finest maple and ash baseball bats in the game.

Located 20 miles north of Nashville, TN, Old Hickory Bat Company prides itself on offering the best products and the best customer service in the business. One of our main objectives is to get the exact bat that you desire into your hands. Bats ordered from Old Hickory are not cut until after we receive the order. This means that you donít have to settle for a bat that was cut 6 months to a year ago; every bat is cut and finished just the way you want it.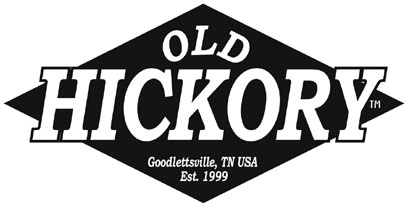 ---
---
For more information visit Pecos League of Professional Baseball Clubs LLC. http://www.PecosLeague.com 575-680-2212