Coastal Kingfish 1 Lyndhurst Blacksox 1
---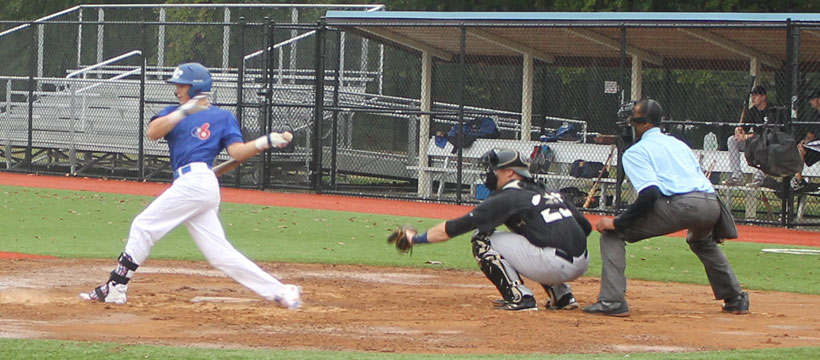 9/19/2016- The Hudson River League made its debut on a rainy Monday Morning in Lyndhurst, New Jersey. Rain swept through New York/New Jersey but the fieldturf at Breslin Park allowed the game to start.

Bryan Klopped pitched three innings allowing one run for the Kingfish. He got a huge inning ending double play to end their third inning. Zach Zariva pitched for the BlackSox, he allowed one run on a double steal. Jose Sosa got the only hit for the BlackSox. Aaron Stubblefield reached base on a error and stole 2nd and 3rd before he advanced to score the Kingfish only run.

Rain was too much too handle and the game ended after three innings. The two teams are set to resume the series tommorow.

---
For more information visit Pecos League of Professional Baseball Clubs LLC. http://www.PecosLeague.com 575-680-2212