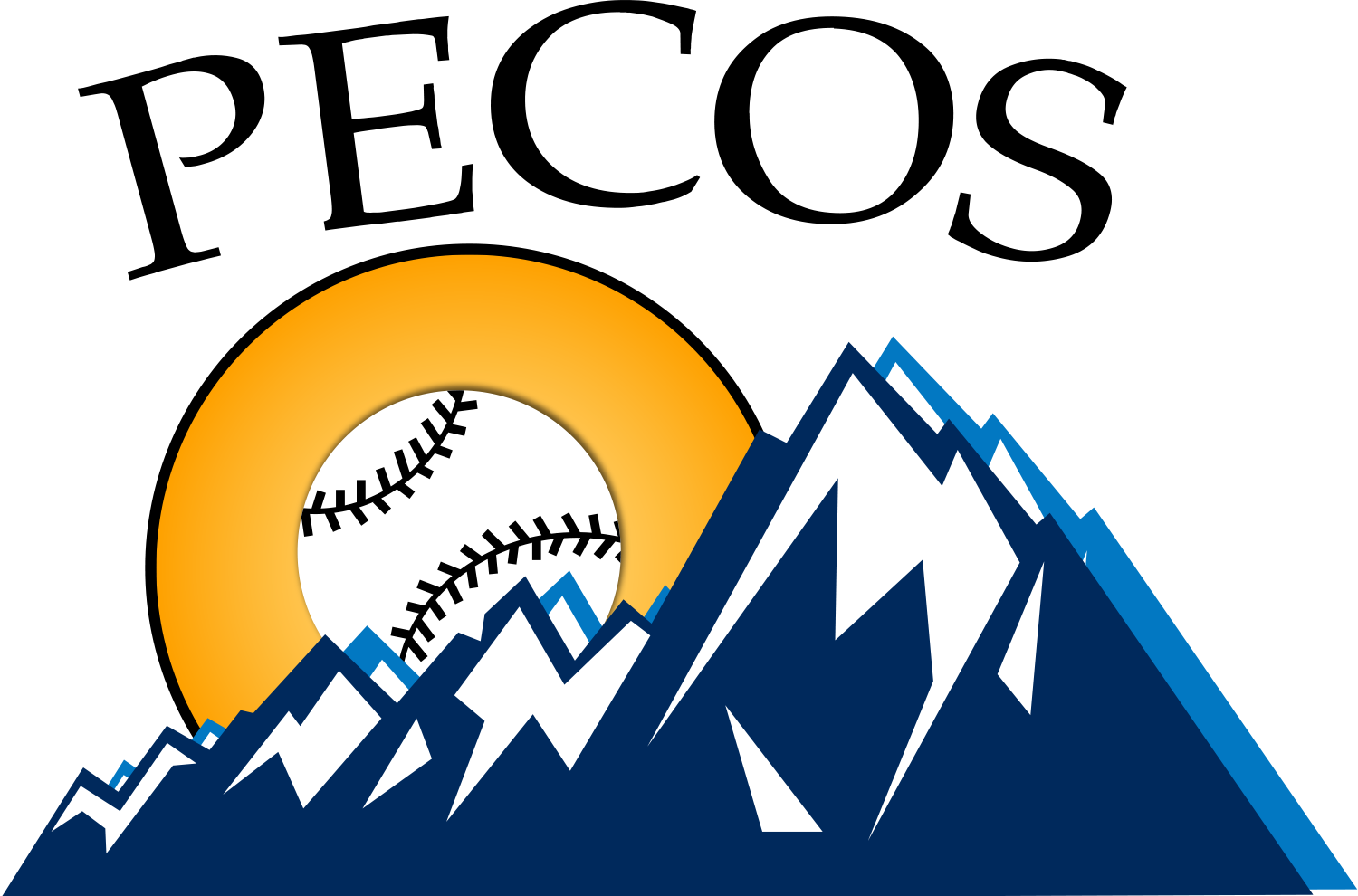 Pecos League Roster Rules for the 2020 Central Division Season
6 players that are born on or after January 1, 1996 and have less than 100 at bats or 30 innings pitched in professional baseball. (Pecos League Rookies)
6 players that are born on or after January 1, 1994 (Experienced Pecos League players or professional players ok)
6 players can be veterans of any age
---
Pecos League Roster Rules for the 2021 Season- Teams will carry 22 man active roster. Each player will be defined as a rookie or experienced on the team's roster.
Teams can have no than 11 players that are experienced.
The other 11 players must be classified as rookies.
Teams can have more than 11 rookies.
All players must be born or after January 1, 1995 with the exception of three veterans.
Two of the Veterans must be pitchers.


A player shall be considered a rookie unless, during a previous season or seasons, he has
(a) exceeded 100 at-bats or 30 innings pitched in a professional baseball league.
(b) has played two or more seasons in the Pecos League.