Amarillo Gold Sox of the American Association hire Bobby Brown as their 2013 Field Manager
---
12/29/2012- Former Las Cruces Vaqueros Field Manager to Amarillo Gold Sox.

Amarillo, Texas – Amarillo Baseball Club vice president/general manager Mark Lee announced the hiring of Bobby Brown as the club's new manager on Thursday.

"After many interviews talking with many applicants about the field manager job here in Amarillo, I've decided to turn the team over to Bobby Brown. Bobby come highly recommended from a lot of baseball people I spoke with."

"We have to do some things differently this year as to how players handle playing here in Amarillo," said Lee, "and I feel Bobby can get that done."

Brown was the field manager for Abilene of the United League in 2012, and third base/hitting coach for San Angelo of the United League in 2011. Bobby was the inaugural field manager of Las Cruces Vaqueros in 2010.

The native of Van Nuys, Calif., played eight seasons professionally, including two with the Sioux City Explorers (2004-05) and two with the Winnipeg Goldeyes (2001-02) when both teams were in the Northern League. Brown also spent time in the Kansas City Royals' system, and played college baseball at Oklahoma University.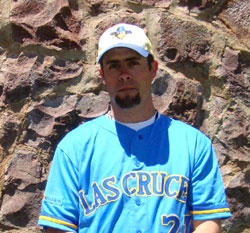 ---
---
For more information visit Pecos League of Professional Baseball Clubs LLC. http://www.PecosLeague.com 575-680-2212