Pecos League Championship Set for Roswell New Mexico
---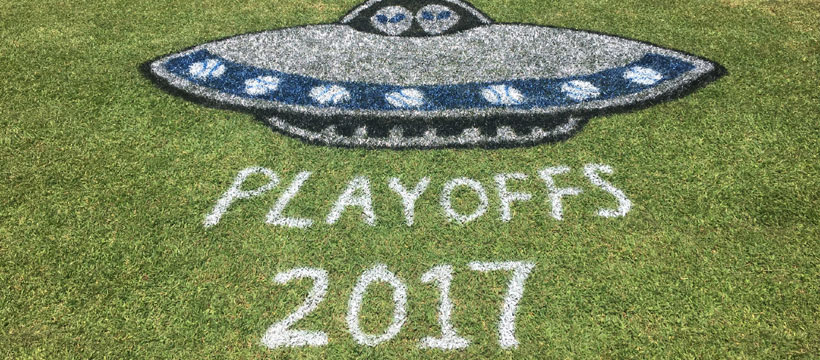 8/6/2017- The Roswell Invaders will host the High Desert Yardbirds for best of Three Championship Series beginning August 7, 2017 at Historic Joe Bauman Field in Roswell, New Mexico.

The series was originally forecasted to be a five game series with games 1 and 2 in Roswell and games 3-4-5 in High Desert. The Pecos League, the Fairgrounds and the Roswell Invaders were acceptable to this format.

Manager Chance Sharp and assistant manager Ron Scott notified the Pecos League that it would be in their best interest to play a three game series in Roswell. Many of the Yardbirds players are headed East after the season and originally they had been notified that the season would not extend past 8/8/2017. Playing a five game series would require two travel days as is close to 1000 miles between Roswell and Adelanto.
---
For more information visit Pecos League of Professional Baseball Clubs LLC. http://www.PecosLeague.com 575-680-2212