Chance Sharp announced as Interim High Desert Yardbirds Manager
---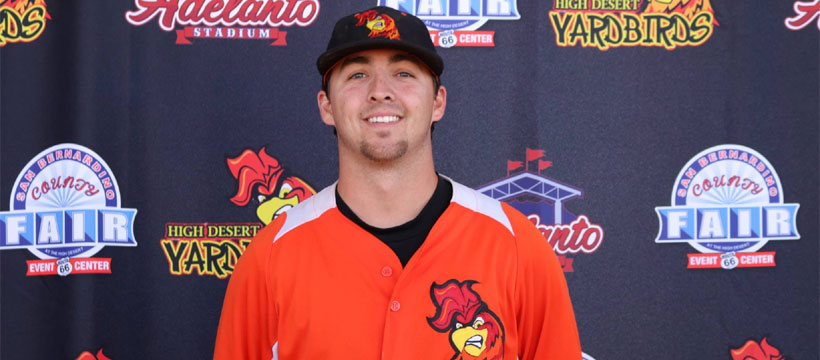 7/16/2017- The High Desert Yardbirds are pleased to announce the appointment of Chance Sharp as on- field manager for the remainder of the 2017 season. Chance was promoted to Manager after serving as an assistant and pitching coach for the first half of the Yardbird's season. Chance is from Yuma, AZ, graduating from Yuma High School before moving on to Salem International University, New Mexico Highlands. Chance got his professional baseball start with the Garden City Wind before moving back west to assist in coaching the inaugural season of the High Desert Yardbirds. Filling out the coaching staff is assistant coach Ron Scott and player-coach Travon Jackson.

The High Desert Yardbirds and Pecos League want to thank outgoing manager Jack Humphrey for his service with the Yardbirds in their inaugural season.

The Yardbirds regular season ends July 29 with their sights set on a likely post season. GO YARDBIRDS!
---
For more information visit Pecos League of Professional Baseball Clubs LLC. http://www.PecosLeague.com 575-680-2212