Pueblo Pro Baseball City Council 9/11/2013 Update
---
9/13/2012- The Pueblo West Municipal District had its regular scheduled City Council meeting on 9/11/2012. An agenda item in the meeting was the Pecos League's Pueblo Westerners playing in the new Soaring Eagle Sports Complex. Kim Schultz, JD Droddy and Andrew Dunn made a successful presentation for the Pecos League. Board members did not show opposition to the Pecos League. The question that remains is whether or not the Pueblo West District will vote to build the Soaring Eagle Sports Complex on November 13th. There were some other puzzling items that were discussed at this meeting.

#1 The Parks and Recreation Director suggested that the field have a skinned/gravel infield and a turf outfield with a portable mound. This is unheard of in any modern design and after talking with the city manager this would be modified to all turf infield as well. Skinned/Gravel infield would not be suitable for anything but softball

#2 Many local citizens do not believe the complex will ever be built. Funding is a major question and timing is another question. Several onlookers doubted whether the park will be built at all.
---
JD Droddy from the Trinidad Triggers says "I don't think it is going to happen. They are going to miss timelines, if this thing goes forward I don't see them having the field ready for the 2013 season. "
---
Andrew Dunn from the Pecos League says "Not sure if this is going to happen in Pueblo West. I believe team would thrive if they built a park. We aren't a determining factor of them building the park. The park is for youth and high school sports we are a summer tenant. The Pueblo Team could play at Runyon Park and we plan to meet with Dave Dudley again to exhaust all options. We wanted to play in Runyon in 2011 and 2012 and so far we have only been able to get three games in there. We will see what happens on November 13."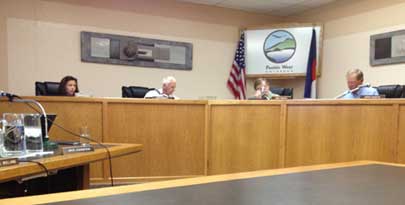 ---
---
For more information visit Pecos League of Professional Baseball Clubs LLC. http://www.PecosLeague.com 575-680-2212