Why Farmington would be great for the Pecos League
---
8/20/2012- why Farmington would be great for the Pecos League?

It would expand the footprint to the Four Corners and add a great city in the Northern Divison to play against the likes of Santa Fe, Trinidad, and Pueblo West. 550 is a very accessible road and it would create an immediate riviarly with Santa Fe.
---
Why the Pecos League would be great for Farmington?
2nd best ballpark in the state of New Mexico to Isotopes Park, best baseball town in the State of New Mexico (blows Carlsbad away). It would give Farmington a jolt of excitement before the Connie Mack World Series with a good team and good league to be a part of.
---
What is stopping the Pecos League from playing in Farmington?
Farmington is still in the State of New Mexico, although barely and one would immediately assume that beer would be the issue that plagues Farmington from getting a team in the Pecos League. Ricketts Park is owned by the City of Farmington and beer could be approved. Ricketts Park is sacred ground for the Connie Mack World Series which is played in the month of August. Even though this long after the Pecos League would be done, the local Stan Musial Teams and High School Teams play regular season games in Ricketts Park nearly seven days a week. As the Pecos League has learned you will have a huge battle when attempting to displace youth teams. The City has expressed interest that they want the Pecos League in Farmington but telling these youth teams that they could have to give up 20-30 dates Ricketts may be a task too tall for the City. The difference between Farmington and a Clovis/Carlsbad is their secondary parks are great. Playing regular season games in the high school fields would not be an issue. In Clovis/Carlsbad there was no other field to play at.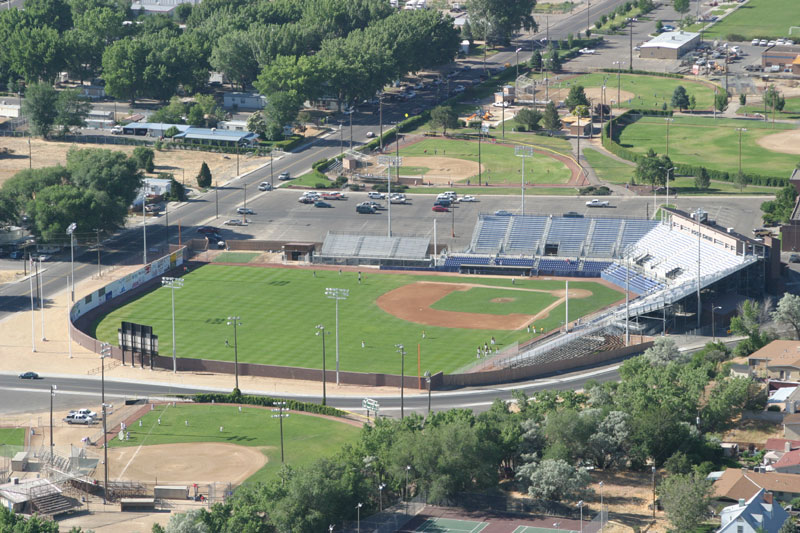 ---
---
For more information visit Pecos League of Professional Baseball Clubs LLC. http://www.PecosLeague.com 575-680-2212