Pueblo Colorado will not be in the Pecos League for the 2011 season.
---
10/5/2011- Pueblo Colorado will not be in the Pecos League for the 2011 season. With a board meeting with Runyon Park Officials and the Pecos League scheduled for Monday October 4th Dave Dudley decided it would be best for the Pecos League not to play in Runyon Park for the 2012 season.
---
"We needed more games in the month of August" said Dave Dudley director of Runyon Field. In 2011 the Pecos League played until August 10th, but in 2012 the regular season will end July 31. Existing schedule conflicts would have made the Wranglers hit the road for almost the entire month of June. Pueblo has a summer college NBC Team, numerous High School Leagues and Softball Leagues that share the Complex. The Pecos League joins numerous other independent leagues that have attempt to place a team in Pueblo unsuccessfully. Due to the exteme isolation of Pueblo and high travel costs no other league has ever made it work. Many people suggest the Pecos League attempt to play at CSU Pueblo.
---
"We gave it our full effort, we played three exhibiton games it just will not work. Runyon was the only place we could have played in the 2012 season, Pueblo West will not be ready and CSU Pueblo was never an option. Dave Dudley and his staff would have been a huge plus for the Pecos League right away, beer was not an issue the field was great. We hope to play in Pueblo West in the 2013 season. The support we were beginning to receive was great. There is alot going on in Pueblo in the summer and this might be for the best. We will be in Trinidad about 80 miles South for anyone who wants to see a Pecos League Game in the 2012 summer." says Andrew Dunn Pecos League Commisioner. The Pueblo West Municipal District has met with the Pecos League about being the primary tenants of a new baseball complex they are building in the 2013 season. Playing in Runyon in 2012 could have hurt those plans. Chris Paterson was originally slated to manage the Pueblo Wranglers now he is close to accepting the job in Santa Fe. The Taos Blizzard (New Mexico) who replaced the Ruidoso Osos on the schedule will inherit Pueblo's Schedule and could play in the Pecos League in the 2012 season.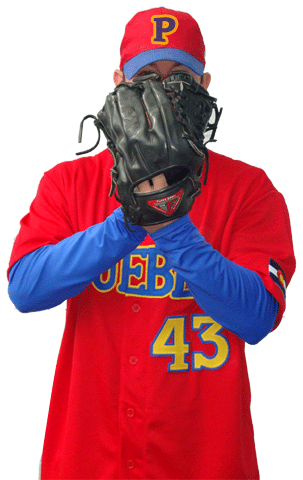 ---
---
For more information visit Pecos League of Professional Baseball Clubs LLC. http://www.PecosLeague.com 575-680-2212