Gear up! The history of the Garden of Gears Baseball Team
---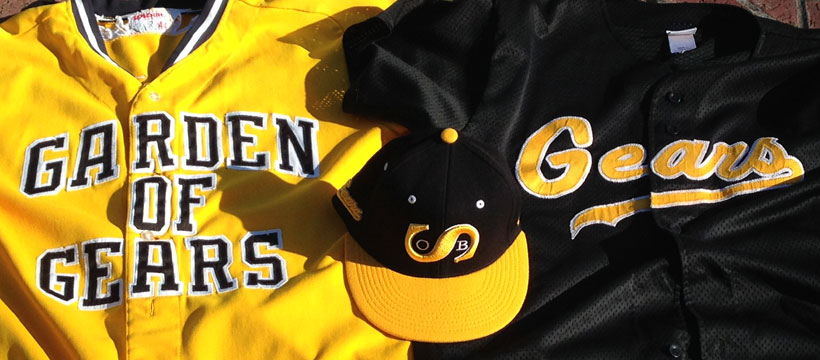 3/2/2017- Here is a brief history of the Garden of Gears as they take the field for their 33rd year in the 2017 Pecos Spring League.

The Garden of Gears are a baseball team owned by Bill Moore formed and based out of Mesa Arizona. The Gears played in the Pacific Southwest Baseball League. The Garden of Gears also played Connie Mack, Babe Ruth, NBC and AABC tournaments throughout the Southwest and Arizona. Albie Lopez, Andre Either and Paul Konerko played for the Garden of Gears in their amateur days.

The name Garden of Gears was owned a car dealership that Bill Moore owned and it was a natural for the Baseball Team. The teams colors have always been Black and Yellow.

The Famous SOB Hat
When Bill Moore was a kid growing up, his family was Farmers and Ranchers in Central Arizona. Every year all of the ranchers would have a cattle round up in Pumpkin Center. Bill Moore's granddad Yancey Orville favorite saying was lazy SOB. At Age 10 Bill Moore drew the brand with the letter that lays on its side which is the S. Bill later registered the lazy SOB in Arizona and has used it ever since. Today the hats have never been brighter and sharper with the 2017 Zephyr Hats incorporating the Arizona Flag.
---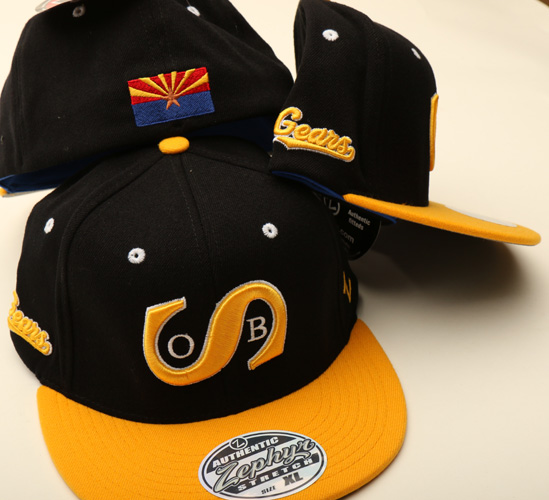 ---
Garden of Gears Hat

---
For more information visit Pecos League of Professional Baseball Clubs LLC. http://www.PecosLeague.com 575-680-2212